The Latest Government of Ontario Roadmap to Wellness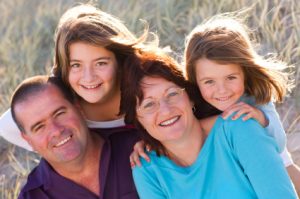 The Ontario Government's recently announced "Roadmap to Wellness" is an excellent vision for Mental Health and Addictions treatment in Ontario: A province where all Ontarians have access to high-quality, easily accessible mental health and addictions support throughout their lifetime, where and when they need it. It's an incredible vision that Medical Confidence applauds. Yet, given the long history of promises for change by our governments, we will also remain cautiously optimistic.
As early as this spring of 2020, the Ontario government's new program Mindability will be launched. This program will provide Cognitive Behavioral Therapy (CBT) for those patients with symptoms of anxiety and depression. CBT is an evidence-based therapy, recommended as a first step in treating the most common mental-health conditions, depression and anxiety. It's a therapy that until now has been in short supply and which most people have had to pay for out of pocket, with the exception of those fortunate to have it included in their employee benefits program.
The Ontario government also announced easier access to improved services through in-person navigation support. While this is potentially a major step forward, mental health and addictions care in Ontario has a greater opportunity to take a broader view and create more comprehensive, longer term care provision. Medical Confidence knows from experience that, like any illness, we really need to treat the whole individual for best results, and not take a selectively narrow lens. We see two potential gaps remaining based on this roadmap: truly efficient healthcare navigation for those individuals requiring more complex care and a more wholistic approach to individual health that will generate sustainable health over time. We see both current limitations affecting individuals in need on a daily basis across our patient base.
Healthcare navigation: Mental healthcare is one of Medical Confidence's top priorities, since a large number of our patients suffer from mental health illnesses. What we know is that if healthcare navigation is to deliver on this promise it needs to be well defined including: frameworks, workflows, processes, procedures, systems, and quality assurance. Medical Confidence has proven that this can be done! For the past 10 years, we have helped thousands of individuals navigate the system, reducing their wait time to access the care they need by 220 days on average. Our navigation framework, workflows, processes, procedures, and platform provide the vital administrative support for both individuals and physicians to better navigate the system. We don't jump any queues, we just do our due diligence to effectively match patient with the most appropriate care in the first place. Since wait times for care negatively impact successful outcomes in mental health care – meaning the longer the wait time, the more complicated and expensive a health condition can grow – Medical Confidence is helping its patients address this pervasive problem. Medical Confidence believes the right healthcare provider is out there for patients, the fundamental problem is in identifying and accessing those professionals in a timely manner. This is simply a chronic system gap.
Wholistic Healthcare: The other important factor in long-term sustainability of one's mental health, relates to the view that the whole human needs care and awareness. It takes one's overall wellness, in terms of socio-economic circumstances, personal circle of support and community, nutrition and fitness. All of these factors contribute to generating a healthy individual over time.
Recognizing this, Medical Confidence developed My Health MaP (Mental and Physical) patient navigation solution. Built on the success of oncology patient navigation and 10 years experience navigating patients through the healthcare system, we address and manage all the elements of care that are critical in the treatment and recovery from depression and anxiety. This not only includes the clinical components of care, like psychotherapy, psychiatric care and medications, but also the complementary care areas like diet, sleep, physical activity, social activity and monitoring of hormones known to influence overall mood. In order to monitor and chart a patient's progress through their navigation plan, we leverage informative data measurements to identify, track and evaluate the optimal approach to care based on each patient's unique needs with the focus on improving their recovery time.
The Ontario Government Mental Health and Addictions programming will only see sustainable results if this approach is applied.
In the short term, the greatest tell in terms of how well the Province is setting up for this success will be in the details of the March 23rd Ontario budget announcement. We anticipate with optimism that the $3.8 billion over 10 years will be parsed out appropriately and allow for an initial upfront investment in order to build the necessary framework, processes, procedures, systems and quality assurances to carry out this aspiring roadmap moving forward. Until it is, critical gaps for individuals will remain.
For more details on the Roadmap itself, click here.