Future of Absence and Disability Cost: Clearing the COVID-19 Surgery & Procedure Backlog
Webinar authorization
SIgn in or Register to gain immediate access to the Webinar
Webinar authorization
SIgn in or Register to gain immediate access to the Webinar
Description
An estimated 300,000 Canadians' surgery or procedure was delayed due to the COVID-19 shutdown.
Chances are one of these 300,000 individuals is an employee, plan member, client, friend, or even family member.
We know wait times to access public healthcare directly impact absences and disability duration, which ultimately increases organizations' costs. As Canada's healthcare navigator, we wanted to help you understand what impact the shutdown could have on your plan members, employees and your business; and what you can do to mitigate these impacts.
This 30 minute on-demand webinar features Dr. Chris Simpson, Chair of the COVID-19 Response: Surgical and Procedural Planning Committee and Angela Johnson, President Medical Confidence. They explore:
COVID-19's impact on pre-existing surgical and procedural wait time
How hospitals and healthcare providers are resuming surgical and procedural work
How healthcare navigation can reduce wait times to treatment and improve recovery time by 6 months
Developing a plan to prepare for and manage the impacts of healthcare wait times
This session was originally recorded on Wednesday, August 19th, 2020.
Speakers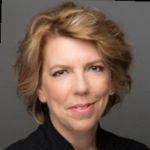 Angela Johnson
Founder and President @Medical Confidence
Angela Johnson, has over two decades of executive management and business leadership experience. Prior to venturing into healthcare leadership, she helped global fortune 500 companies solve complex IT-related business issues, ranging from reducing operating costs to developing new global products. Medical Confidence reduces healthcare costs through achieving better health outcomes. Its health outcomes are measurable and demonstrate reductions in costs associated with absenteeism and presenteeism. Medical Confidence clients report that its services have reduced their absence costs by 20%. Leveraging its innovative use of technology and unmatched national network of over 14,000 physician specialists. The healthcare consumer (employee) has efficient and faster access to the ideal physician specialists for their medical condition.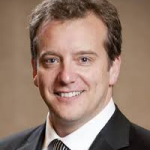 Dr. Chris Simpson
Vice-Dean @Queen's School of Medicine Medical Deirector of the SEAMO
Dr. Chris Simpson is a Professor of Medicine in the Division of Cardiology (Heart Rhythm Service) at Queen's University as well as Vice-Dean (Clinical) of the Faculty of Health Sciences and Medical Director of the Southeastern Ontario Academic Medical Organization (SEAMO). He is a member of the Queen's School of Policy Studies Health Policy Council. Dr. Simpson's primary non-clinical professional interest is health policy – particularly access to care, seniors' care, wait times and medical fitness to drive. He served as the chair of the Wait Time Alliance (WTA) and is a past chair of the Canadian Cardiovascular Society's (CCS)Standing Committee on Health Policy and Advocacy. He has served on the Cardiac Care Network of Ontario (CorHealth)Board of Directors, is a past member of the CCS executive and a former governor of the American College of Cardiology. In 2014-15, he served as President of the Canadian Medical Association. Dr. Simpson is currently the Clinical Science Lead, Ontario Health COVID-19 Health System Response Oversight Table, which has developed a suite of guidance for health sectors as they navigate the pandemic. He is the CMIO for Novari Health. In 2015, Dr. Simpson was elected to fellowship in the Canadian Academy of Health Sciences and will assume the presidency of CAHS in the Fall of 2020.