The Future of Workplace Safety During a Pandemic: Testing for Immunity Against COVID-19
Webinar authorization
SIgn in or Register to gain immediate access to the Webinar
Webinar authorization
SIgn in or Register to gain immediate access to the Webinar
Description
As provinces continue their plans for reopening, many organizations are hoping that the future of workplace safety during the pandemic lies in antibody testing. To help you understand what we can expect from testing and what it will mean to community and workplace immunity, we are continuing our series of short, 30-minute webinars.
On July 30th, we welcomed Dr. Steven Drews, a University of Alberta researcher and Associate Director of Microbiology at Canadian Blood Services, to the series. Dr. Drews is the team-lead in a year-long serology study looking at the quality of antibodies in those infected with COVID-19. In support of this work, both Dr. Drews and Canadian Blood Services were awarded more than $1 million by Alberta Innovates and the Canadian Institutes of Health Research to support the study.
During this 30-minute on-demand webinar, Dr. Drews explores:
What we know now about COVID-19 antibodies
The study currently underway to better understand COVID-19 immunity
The implications for testing, economic revitalization and public health
We also highlight how Medical Confidence's My Health MaP's Return to Workplace solution supports organizations in managing their COVID-19 health and safety requirements.
Speakers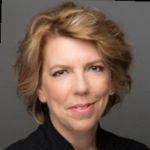 Angela Johnson
Founder and President @Medical Confidence
Angela Johnson, has over two decades of executive management and business leadership experience. Prior to venturing into healthcare leadership, she helped global fortune 500 companies solve complex IT-related business issues, ranging from reducing operating costs to developing new global products. Medical Confidence reduces healthcare costs through achieving better health outcomes. Its health outcomes are measurable and demonstrate reductions in costs associated with absenteeism and presenteeism. Medical Confidence clients report that its services have reduced their absence costs by 20%. Leveraging its innovative use of technology and unmatched national network of over 14,000 physician specialists. The healthcare consumer (employee) has efficient and faster access to the ideal physician specialists for their medical condition.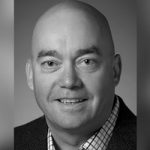 Dr. Steven Drews
Steven J. Drews, Ph.D., F.C.C.M., D(ABMM), Clinical Microbiologist, Associate Director, Canadian Blood Services.
Dr. Drews currently heads the Medical Microbiology Laboratories at Canadian Blood Services, where he provides guidance on transmissible diseases testing, microbiology and infectious diseases issues. Dr. Drews has significant experience representing diagnostic microbiology and public health laboratories at provincial, national and international committees. He has held faculty positions at both the University of Toronto and the University of Calgary. Steve is currently an Associate Professor in Laboratory Medicine and Pathology at the University of Alberta Edmonton, Canada.