Who's going back to the office? And under what terms?
Webinar authorization
SIgn in or Register to gain immediate access to the Webinar
Webinar authorization
SIgn in or Register to gain immediate access to the Webinar
Description
The workplace is filled with new perils. As employees return to work, their employers have a new obligation to ensure they are safe from infection – and each other.
In this 30 minute discussion, we explored what happens when companies take front-line responsibility for their employees' health and safety. We also reviewed what role directors play as the company's ultimate decision-makers in ensuring its employees, customers and stakeholders stay safe – and sane.
Speakers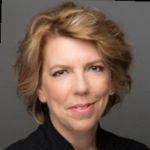 Angela Johnson
Founder and President @Medical Confidence
Angela Johnson, has over two decades of executive management and business leadership experience. Prior to venturing into healthcare leadership, she helped global fortune 500 companies solve complex IT-related business issues, ranging from reducing operating costs to developing new global products. Medical Confidence reduces healthcare costs through achieving better health outcomes. Its health outcomes are measurable and demonstrate reductions in costs associated with absenteeism and presenteeism. Medical Confidence clients report that its services have reduced their absence costs by 20%. Leveraging its innovative use of technology and unmatched national network of over 14,000 physician specialists. The healthcare consumer (employee) has efficient and faster access to the ideal physician specialists for their medical condition.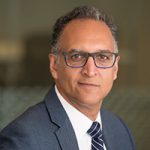 Rahul Bhardwaj, ICD.D
President and CEO, Institute of Corporate Directors
As President and CEO of the Institute of Corporate Directors, Rahul Bhardwaj leads an organization of nearly 15,000 members committed to improving national outcomes by growing the board leadership and governance capacities within Canadian businesses, agencies and not- for-profits. Mr. Bhardwaj currently serves on the boards of the Rideau Hall Foundation, supporting the office of the Governor General of Canada as it connects, inspires and honours Canadians, the Institute of Corporate Directors as well as the Leader Council at the Ian O. Ihnatowycz Institute for Leadership at Ivey Business School. In April 2021, he was appointed Chair, Global Network of Director Institutes, a global network representing more than 150,000 directors which is focused on developing and promoting leading practices and programs that enhance the capability of directors to drive sustainable performance for the benefit of shareholders, the economy and society. He was Chair of the 2012 Ontario Summer Games, the first multi-sport games to be held in Toronto, and was Co-chair of TO2015 IGNITE, a program of the Toronto 2015 Pan Am & Parapan Am Games. Other past board commitments include founding board member of Metrolinx and Chair of the Governance Committee, Chair of the Toronto Downtown Jazz Festival, Chair of Community Foundations of Canada, Upper Canada College, George Brown College, Stratford Festival of Canada and United Way of Toronto, among others. Prior to joining the ICD, Mr. Bhardwaj was a corporate lawyer at a leading Canadian law firm, and then later, President and CEO of the Toronto Foundation, where he focused on engaging philanthropy to improve the quality of life in Toronto. He was also Vice President of the Toronto 2008 Olympic Bid and, as part of the Mayor's Blue Ribbon Fiscal review panel in 2008, Mr. Bhardwaj was involved in identifying efficiencies for the City of Toronto. In 2012, Mr. Bhardwaj's commitment to city building was recognized as he received the Queen Elizabeth II Diamond Jubilee Medal. He has been named one of "The 50 Most Influential" people in the city by Toronto Life magazine and was named to the Quadrangle Society at Massey College and The Ultimate List of Social CEOs on Twitter. His corporate governance vision has made him a sought-after presenter, speaker and media commentator, in Canada and across the globe. About the Institute of Corporate Directors: The Institute of Corporate Directors is a not-for-profit, member-based association representing Canadian directors and boards across the for-profit, not-for-profit and Crown sectors. The ICD has nearly 15,000 members and 11 Chapters across Canada and fosters the sharing of knowledge and wisdom through education, professional development programs and services, and thought leadership. ICD members across all sectors of the economy oversee well in excess of $1 trillion in market capitalization and institutions that impact the lives of virtually every Canadian.