The Barriers To Address Mental Health + Solutions To Improve & Maintain It
Webinar authorization
SIgn in or Register to gain immediate access to the Webinar
Webinar authorization
SIgn in or Register to gain immediate access to the Webinar
Description
The widening gap in our healthcare system's ability to deliver the timely intervention and adequate long-term care for mental health concerns is disheartening. Only half of Canadians experiencing major depressive episodes receive "potentially adequate care" (CAMH, 2021).
CloudMD brought together a panel of leading experts to share insight on the tools and solutions available to help improve and empower mental wellbeing for all Canadians.
During the 30-minute moderated panel, three respected leaders in mental health in Canada explore the solutions available to employers and individuals alike. They review solutions at the forefront of mental health, including pharmacogenetics, patient navigation, and telemedicine.
This panel is facilitated by Angela Johnson, President, and Founder of Medical Confidence.
Participating panelists include:
• Dr. Diana Garcia Chief Psychologist, CloudMD
• Nancy White, CEO, Inagene Diagnostics
Speakers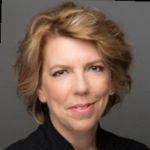 Angela Johnson
Founder and President @Medical Confidence
Angela Johnson, has over two decades of executive management and business leadership experience. Prior to venturing into healthcare leadership, she helped global fortune 500 companies solve complex IT-related business issues, ranging from reducing operating costs to developing new global products. Medical Confidence reduces healthcare costs through achieving better health outcomes. Its health outcomes are measurable and demonstrate reductions in costs associated with absenteeism and presenteeism. Medical Confidence clients report that its services have reduced their absence costs by 20%. Leveraging its innovative use of technology and unmatched national network of over 14,000 physician specialists. The healthcare consumer (employee) has efficient and faster access to the ideal physician specialists for their medical condition.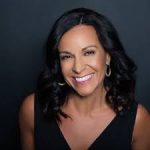 Dr. Diana Garica
Chief Psychologist at CloudMD
Dr. Diana Garcia has over 25 years of experience in the field of psychology. She received her education in the United States. She has completed various clinical internships in psychology and neuropsychology, including an APA approved internship at Northeast Florida State Hospital. She has been working within the field of psychology since 1991 in a variety of diverse settings within the United States and Canada. She has provided treatment and assessments for individuals, families and couples for a diverse spectrum of issues, including: mood disorders, anxiety disorders, eating disorders, chronic pain, disability, return to work, acquired brain injuries, learning disabilities, developmental delays/disabilities to children, adolescents, adults, and geriatrics and psychological/neuropsychological assessments. She is a member of the College of Psychologists of Ontario and licensed to practice within the province in both psychology and neuropsychology with children, adolescent, and adults.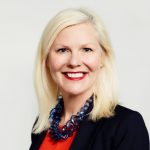 Nancy White
CEO at Inagene Diagnostics Inc.
Nancy White is the CEO of Inagene Diagnostics Inc. Prior to joining Inagene, she held a variety of executive roles within the pharmaceutical industry, encompassing both commercialization and operations. She has worked in the healthcare, biotechnology, and government sectors and is known for exceeding expectations in domestic and international markets. Her passion for personalized medicine stems from her experience in oncology and she is dedicated to bringing pharmacogenetics into mainstream healthcare.