Navigating Mental Health Conversations In The Workplace
Webinar authorization
SIgn in or Register to gain immediate access to the Webinar
Webinar authorization
SIgn in or Register to gain immediate access to the Webinar
Description
"38.6% would not tell their current manager if they were experiencing a mental health problem." ~ Centre for Addiction and Mental Health.
Sign in to join Angela Johnson and Estelle Morrison M.Ed. RP, as they share tangible insights and advice to equip managers with the knowledge and tools to effectively talk to employees about mental health.
In this 30 minute session, Estelle presents the Mental Health Training for Managers workshop. Helping managers simplify complex mental health conversations, providing them actionable next steps.
During this session, Angela and Estelle discuss:
• Why mental health conversations are essential, especially from the manager role.
• How to have actionable and supportive mental health conversations, while respecting employee boundaries.
• When and how to appropriately follow-up with an employee regarding their mental health.
This session is designed for any and all employers looking to support their employees' mental health during these difficult times.
Speakers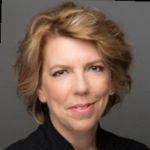 Angela Johnson
Founder and President @Medical Confidence
Angela Johnson, has over two decades of executive management and business leadership experience. Prior to venturing into healthcare leadership, she helped global fortune 500 companies solve complex IT-related business issues, ranging from reducing operating costs to developing new global products. Medical Confidence reduces healthcare costs through achieving better health outcomes. Its health outcomes are measurable and demonstrate reductions in costs associated with absenteeism and presenteeism. Medical Confidence clients report that its services have reduced their absence costs by 20%. Leveraging its innovative use of technology and unmatched national network of over 14,000 physician specialists. The healthcare consumer (employee) has efficient and faster access to the ideal physician specialists for their medical condition.
Estelle Morrison
Chief Clinical Officer at Snapclarity
An industry leader who is committed to addressing the mental health crisis in a truly meaningful way. With over two decades of experience and the rare blend of strong clinical acumen and business savvy, builds and refines enterprise-wide integrated solutions for diverse employee populations. Optimizes the unique value of digital, virtual and in-person services while strategically incorporating content, resources and early awareness initiatives to drive enhanced health outcomes. A huge proponent of preventative mental health programming. Comprehensive evaluation of total health offerings, vendor selection and integration. Collaborative and well-respected people leader. Extensive mental health knowledge and creative clinical thinking, EAP's, trauma and first-responder care, population health trends and public speaking.