Employee Health: The Power of Credible Content + Navigation on Patient Outcomes
Webinar authorization
SIgn in or Register to gain immediate access to the Webinar
Webinar authorization
SIgn in or Register to gain immediate access to the Webinar
Description
"About 29% of employees are more likely to look for a new job if the benefits package is not up to their satisfaction," according to a survey conducted by SHRM.
Angela Johnson, President and Founder of Medical Confidence, and Sarah Kroll, Vice-President, Sales and Client Experience of iMD Health, review resources and strategies to empower employee health. With the rise in digital healthcare solutions, plan members should be able to navigate care pathways more efficiently and return to work faster than pre-pandemic.
In this 30-minute session Angela and Sarah discuss:
• The cost of employees/patients disengagement
• The challenges currently facing employees/patients in accessing reliable, credible health care information
• The tools and resources available to access credible health care information
• The journey faced by employees/patients as they try to meet expectations for compliance to treatment and how it impacts their return to work
This session is designed for any and all plan sponsors looking to return employees to work sooner through enhanced engagement with benefits.
Speakers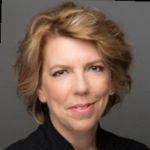 Angela Johnson
Founder and President @Medical Confidence
Angela Johnson, has over two decades of executive management and business leadership experience. Prior to venturing into healthcare leadership, she helped global fortune 500 companies solve complex IT-related business issues, ranging from reducing operating costs to developing new global products. Medical Confidence reduces healthcare costs through achieving better health outcomes. Its health outcomes are measurable and demonstrate reductions in costs associated with absenteeism and presenteeism. Medical Confidence clients report that its services have reduced their absence costs by 20%. Leveraging its innovative use of technology and unmatched national network of over 14,000 physician specialists. The healthcare consumer (employee) has efficient and faster access to the ideal physician specialists for their medical condition.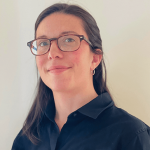 Sarah Kroll
VP, Sales and Client Experience at iMD Health
Vice-President with 20 years of industry experience. Sarah has a proven history of success in the pharmaceutical & health care industry starting her career in Pharmaceutical Advertising before joining the iMD Health Team. With strong professional skills in Marketing, Management, Sales, Digital Strategy, Advertising, Integrated Marketing, and Strategic Planning, she brings strategic value and excellent customer experience to every discussion.