Developing an Employer's Practical Playbook for Workplace Re-opening
Webinar authorization
SIgn in or Register to gain immediate access to the Webinar
Webinar authorization
SIgn in or Register to gain immediate access to the Webinar
Description
Organizations continue to experience swift and dramatic changes to what they must adhere to for COVID-19. To help you understand and address these changes and operate in the New Normal we are continuing with our #COVID19 Canadian Operations Webinar Series of short, 30 minute sessions.
On Thursday, July 16th, guest speaker Michael Kennedy, Principal at Arc Health Management joined us for this short, 30 minute webinar. Mike is a workplace health expert. He has been working in the areas of occupational health, disability management, EAP, wellness, benefits, and other aspects of workplace health programs for over 20 years.
This on-demand webinar helps employers sift through all of the guidelines, recommendations, and requirements to develop a practical strategy to re-open businesses safely. During the 30-minute session, Mike explores:
Creating A Re-Opening Plan
Creating and Executing a Plan in the Event of a COVID-19 Infection
Communicating New Requirements/Policies To Employees
How to Keep COVID-19 "At The Door"
We also highlight how Medical Confidence's My Health MaP's Return To Workplace solution supports the Re-Opening Playbook planning and monitoring.
Speakers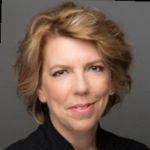 Angela Johnson
Founder and President @Medical Confidence
Angela Johnson, has over two decades of executive management and business leadership experience. Prior to venturing into healthcare leadership, she helped global fortune 500 companies solve complex IT-related business issues, ranging from reducing operating costs to developing new global products. Medical Confidence reduces healthcare costs through achieving better health outcomes. Its health outcomes are measurable and demonstrate reductions in costs associated with absenteeism and presenteeism. Medical Confidence clients report that its services have reduced their absence costs by 20%. Leveraging its innovative use of technology and unmatched national network of over 14,000 physician specialists. The healthcare consumer (employee) has efficient and faster access to the ideal physician specialists for their medical condition.