Canadian Legal Requirements for COVID-19 Business Continuity & Workplace Safety
Webinar authorization
SIgn in or Register to gain immediate access to the Webinar
Webinar authorization
SIgn in or Register to gain immediate access to the Webinar
Description
During this 30 minute webinar Caravel Law's Dan Black, an expert employment and labour law lawyer with particular expertise in occupational health and safety explores:
Employers' responsibilities to protect their employees and customers from COVID-19
Why it is crucial to screen employees daily at all organizations in Canada
What screening compliance looks like for businesses
How public health compliance is expected to be measured
Canadian legal liability protection for businesses of all sizes
Privacy law considerations for employers
This webinar is part of an on-going COVID-19 Canadian Operations Webinar Series presented by Medical Confidence. The company's long-standing commitment to helping organizations reduce their healthcare costs, by empowering employees with My Health MaP, a self-navigation tool.
My Health MaP's Return To Workplace solution helps organizations respond to their COVID-19 health and safety workplace requirements, and future proofing the workplace for whatever comes next. For more information on Return to Workplace, visit https://medicalconfidence.com/my-health-map/
Speakers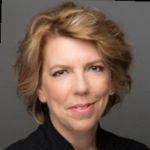 Angela Johnson
Founder and President @Medical Confidence
Angela Johnson, has over two decades of executive management and business leadership experience. Prior to venturing into healthcare leadership, she helped global fortune 500 companies solve complex IT-related business issues, ranging from reducing operating costs to developing new global products. Medical Confidence reduces healthcare costs through achieving better health outcomes. Its health outcomes are measurable and demonstrate reductions in costs associated with absenteeism and presenteeism. Medical Confidence clients report that its services have reduced their absence costs by 20%. Leveraging its innovative use of technology and unmatched national network of over 14,000 physician specialists. The healthcare consumer (employee) has efficient and faster access to the ideal physician specialists for their medical condition.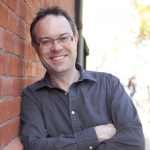 Dan Black
Employment and Labour Law Lawyer @Caravel Law
At Caravel Law, Dan assists provincially and federally regulated private and public sector employers in all areas of employment and labour law. He has particular expertise in occupational health and safety, workers' compensation and independent contractor vs. employee relationships. He regularly assists his clients to deal efficiently and effectively with employment standards, employment contracts and terminations, human rights, labour relations, and human resources aspects of corporate reorganizations. Dan regularly provides counsel to employers on accommodating employees with disabilities resulting from illness and injury, investigating and resolving workplace harassment complaints, and conducting workplace human rights and anti-harassment training. Dan holds a B.A. from University of Toronto and an LL.B. from Osgoode Hall Law School.