Achieving Wellness: Mental Health in the Workplace
Webinar authorization
SIgn in or Register to gain immediate access to the Webinar
Webinar authorization
SIgn in or Register to gain immediate access to the Webinar
Description
Pandemic infections, lockdowns and social isolation are causing a sharp rise in mental illnesses. McKinsey & Company suggests a workplace mental health revolution is coming. Organizations have made investments in mental health awareness campaigns, tools and resources for employees. Despite this, the mental health crisis has not slowed. What else can employers do to prepare?
Mental illness prohibits self-care, and employee's struggle to identify mental illness in themselves. Additionally, benefits are complex, which means the onus is on the employee to find the right mental health tools and to navigate a mix of paramedical and clinical resources.
In this on-demand webinar, Medical Confidence's Angela Johnson and Dr. Diana Garcia, Chief Psychologist at CloudMD, share how employers can ensure their mental health investments support employees when they need it most.
Dr. Garcia and Angela share with employers and advisors how they can engage employees in their own mental health journey. Specifically, they cover:
Why many employees do not take action and do not access the benefits available to them
How employers can harness the investments made in mental health solutions and support employees to take action today to support mental health in the workplace, beyond technology
This webinar is suitable for Canadian employers of all sizes, along with advisors in the benefits industry.
This session was originally broadcast on February 2nd, 2021.
Speakers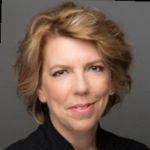 Angela Johnson
Founder and President @Medical Confidence
Angela Johnson, has over two decades of executive management and business leadership experience. Prior to venturing into healthcare leadership, she helped global fortune 500 companies solve complex IT-related business issues, ranging from reducing operating costs to developing new global products. Medical Confidence reduces healthcare costs through achieving better health outcomes. Its health outcomes are measurable and demonstrate reductions in costs associated with absenteeism and presenteeism. Medical Confidence clients report that its services have reduced their absence costs by 20%. Leveraging its innovative use of technology and unmatched national network of over 14,000 physician specialists. The healthcare consumer (employee) has efficient and faster access to the ideal physician specialists for their medical condition.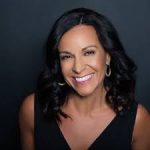 Dr. Diana Garica
Chief Psychologist at CloudMD
Dr. Diana Garcia has over 25 years of experience in the field of psychology. She received her education in the United States. She has completed various clinical internships in psychology and neuropsychology, including an APA approved internship at Northeast Florida State Hospital. She has been working within the field of psychology since 1991 in a variety of diverse settings within the United States and Canada. She has provided treatment and assessments for individuals, families and couples for a diverse spectrum of issues, including: mood disorders, anxiety disorders, eating disorders, chronic pain, disability, return to work, acquired brain injuries, learning disabilities, developmental delays/disabilities to children, adolescents, adults, and geriatrics and psychological/neuropsychological assessments. She is a member of the College of Psychologists of Ontario and licensed to practice within the province in both psychology and neuropsychology with children, adolescent, and adults.